Surface water flooding is a constant feature  in the Tufa Field. Rainwater runoff from the hill above and the permeable nature of the underlying geology, means that frequently and unpredictably, springs form.
Some of these are the permanent springs that power each of the Tufa Flushes, others just appear spontaneously.
Here's a video of the aftermath of the February 2021 storms. Flooding of adjacent gardens is common, when this space is concreted over, where will this water go?
Eventually the water finds it's way out, lower down the hill.
One outlet that appears in Moorlands School is here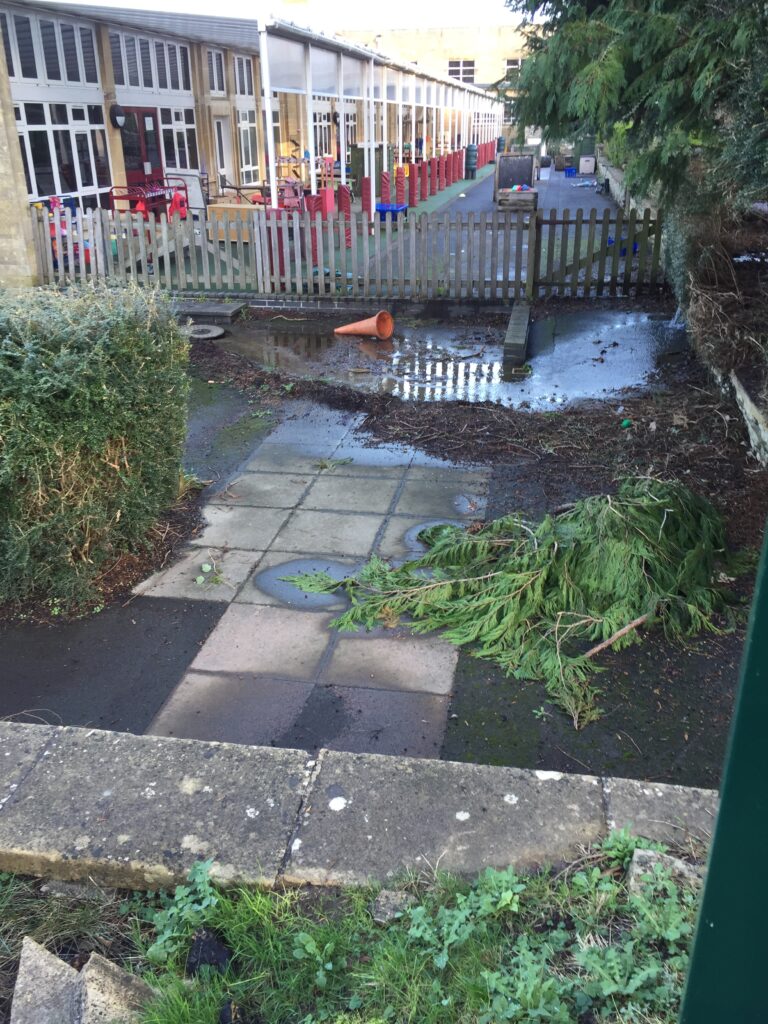 In nearby Monksdale Road, the culvert that carries the main stream from the Tufa Field and feeds the Sandpits stream, just could not cope.