What is this website?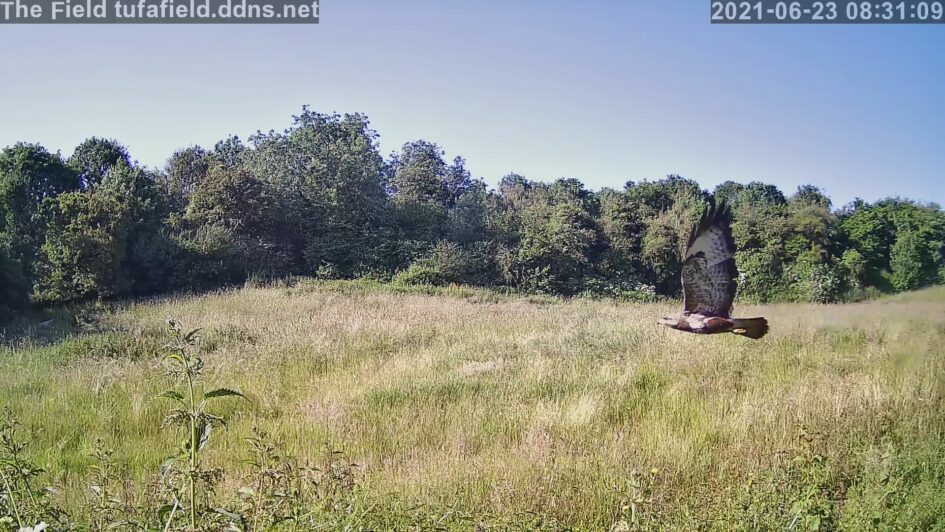 Despite the original announcement from Bath & North East Somerset Council that it will no longer seek to develop or sell for development the Tufa Field, it has emerged that plans are still in place to develop the field with up to 17 dwellings, covering over 70% of the site. This means our focus has to go back to protecting this special site.
This work has now started.
We had hoped that the Council would conduct a full consultation on the use of this site, taking into account as wide a set of views as possible. But the cabinet meeting of the 20th May 2021 re-affirmed that housing development is still the preferred option.
We will keep you informed of developments as they occur. Meanwhile, we will continue to post news, photos and videos of the inhabitants of the site as the Summer continues.
Please keep watching and use the comments section to send us your views.
So, what is it?
The site is of great ecological importance, extending the adjacent SNCI (Site of Nature Conservation Interest)  and contains Tufa flushes that are unique in the City. The site is within the local Conservation Area ( Policy HE.1). The uniquely untouched portion of the field places it in the Semi-natural Lowland Grasses category of potential SSSI, and would benefit from a full National Vegetation Classification (NVC) survey using Rodwell(2006) methodology.
This website lets you watch  this habitat in real-time. Our cameras monitor activity on the site so you can watch events unfold.
We divide the website into two – our permanent pages try to reflect a fair and balanced view of the current position. We try hard to make sure that facts are checked and reflect reality, and we correct factual mistakes or misrepresentations. 
In our blog pages, we allow polemic and opinion to be represented. These are necessarily skewed to a particular opinion, but are moderated – we do not allow rage, intended or unintended libel or unreasoned argument to  be published.
How can you help?
We want to make this site available to all as a community asset, for education, enjoyment and to protect our ecological heritage. For that, we need local support by lobbying your Councillor, (even if it's just meeting them in the street and bending their ears), and for everyone outside the area to add our site to the growing movement in the UK and across the world for more environmental protection. Thank you.
Follow  on  X(Twitter) @FieldTufa, Instagram tufa_field, contact this website using our web page.
Disclaimer:
The views expressed on this website are those of the contributors. Other forums exist for discussions and  commentary on the Tufa Field Site. These are the responsibility of their respective owners and do not necessarily coincide with views expressed here. 
IMPORTANT INFORMATION
The field is not open to the public, however people do sometimes walk in it.
THIS IS VERY HAZARDOUS
One of the less welcome inhabitants is the Tick.
These are borne by deer and other mammals, and lurk on long grass looking for hosts. Tick bites are serious and can have potentially devastating health effects.
Ticks are active over the summer months. Do not enter the field with bare skin exposed, examine yourself and your dog/cat after potential contact. You may have to ask someone to inspect parts of your body you cannot see. Tick removal tools are widely available from pharmacists. If you have been bitten, keep an eye out for symptoms for several weeks after. (see link above).