Following the Bank Holiday Weekend and the hiatus in the aftermath of the accident, work has recommenced.
Tuesday 29th August 2023: Hole-boring has started in the middle of the field. Rubber trackway has been brought in, presumably to mitigate damage to the wettest areas.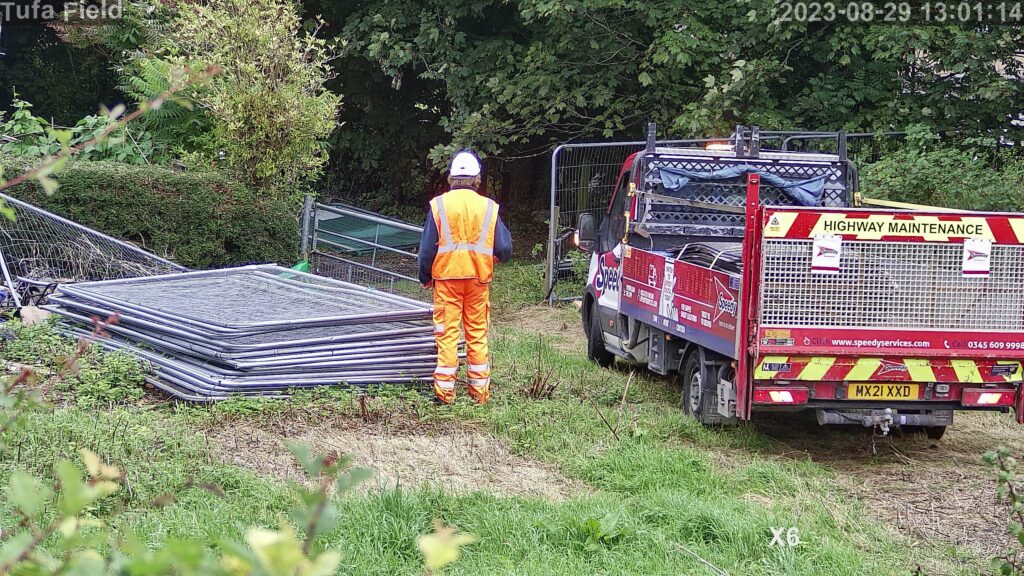 The extra mesh fencing panels have also been removed from site, further reinforcing how unnecessary the destruction of the Butterfly patch was.
Wed 30th August 2023 : Drilling continues with a new site each day.
Some are a little bemused at the flags and blue sampling holes.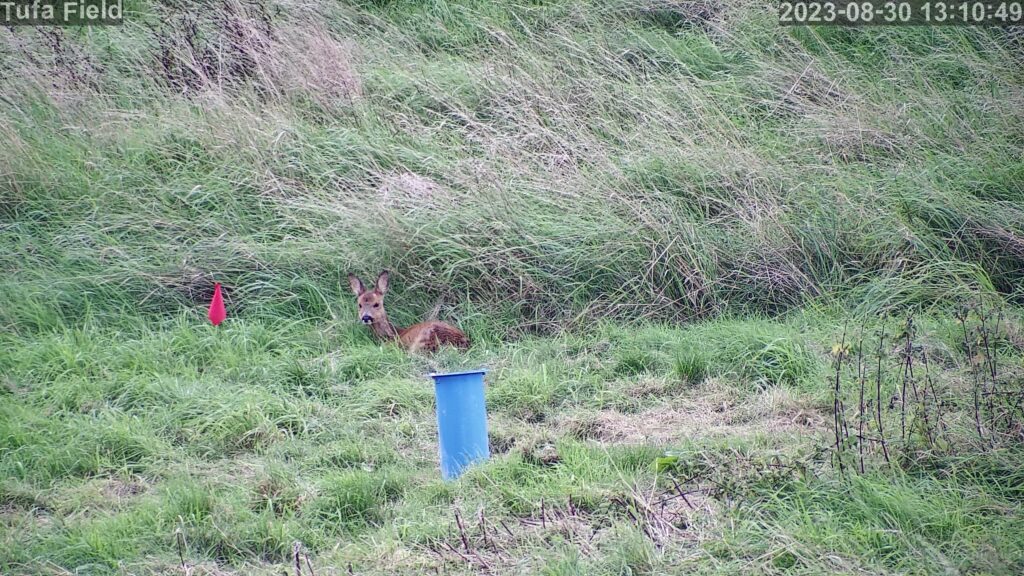 Thursday 31st August. : Drilling seems to have stopped for now. Maybe it's too wet!. The blue canister-like objects are pipes, for sampling ground water levels.
Friday 1st September. After half a day of drilling, most equipment has now left the site. The site entrance and driving paths have cut up quite badly in the rain, with a trailer getting stuck on one occasion.