At a  meeting with residents  on the 2nd March 2023 the Liberal Democrat led Bath and North-East Somerset Council confirmed its plans to develop the Tufa Field as a sheltered housing site.
Contracts have been let for the development phase, with the intention to proceed with a pre-planning application perhaps as soon as the 20th March, although this may be delayed due to the upcoming elections in May. Surveyors have been to the field, along with some ecology assessors. A Project Manager has been appointed to deliver a programme that will see work commence in the Spring of 2024.
The council has stated that it will protect one of the tufa flushes, although it is not clear how this can be practically achieved with the inevitable heavy machinery on site.
Budgetary estimates of the development cost are in the region of £6.5m, in addition to the £1.2M already spent on the withdrawn scheme.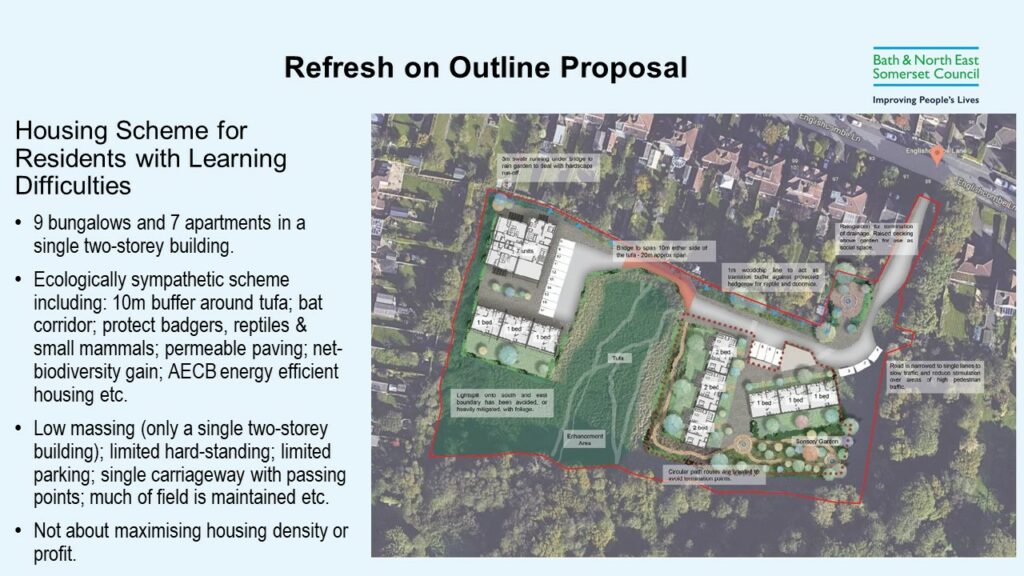 The full presentation is here FELF 2 March 23 Residents Meeting Mar 23
When we have further details, we will publish them.